Introduction
Industries, such as energy production, liquids and gas pipelines, power distribution, transportation, healthcare, chemical production, mining, manufacturing, and water treatment and supply, all implement OT systems for production, and distribution, amongst other operations, which makes them highly vulnerable to cyber-attacks by malicious threats. Just like the technological landscape worldwide, industrial Cyber Security standards have also evolved in the past few year
Benefits of Industrial Cyber Security
Below are some reasons why industrial Cyber Security is crucial for everyone;
Enables safe and secure advancement of business goals by the utilization of technology

Improves safe and secure automation of regular operations

Enhances efficiency and performance of different industrial processes

Adequate utilization of assets

Improved telemetry of different industrial equipment for industrial forecasting and equipment maintenance
Accessing and Addressing Cyber Security Risks
OT industrial environments have completely different Cyber Security requirements than IT systems. To secure an ICS environment you need to consider missions, challenges, and threats specific to your industry and employ relevant Cyber Security solutions to assess and address risks. 
Develop an OT Cyber Security Roadmap
You must acquire visibility and control of your OT environment and maintain Cyber Security hygiene across the organization. Start with an effective discovery process to obtain input from asset owners, board, and executive stakeholders on the top business priorities affiliated to your OT processes, and then inspect the environment closely to map out a Cyber Security program. You should conduct threat-driven and consequence-driven analyses of your industrial systems to set out an effective roadmap.
Use OT-specific Cyber Security tools
Typically, IT detection tools don't work well for the critical ICS environments, because they fail to interface or integrate non-disruptively with OT systems. For instance, endpoint protection doesn't work for PLCs. Similarly, detection mechanisms are typically based on threats associated with IT systems, and they don't correlate with the requirements of OT operators. For effective risk management, you need OT-specific Cyber Security tooling.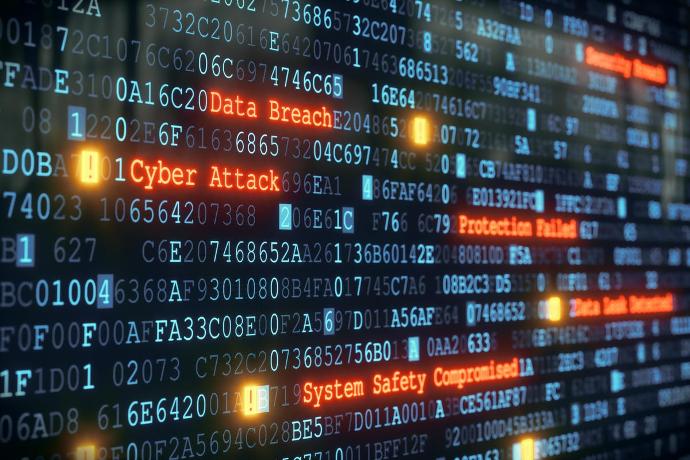 Securely Automate Your Industrial Operations with Dexcent


If you're new to the world of industrial automation digitalization, or Cyber Security, you need to be mindful of the Cyber Security threat landscape in Canada. At Dexcent, we help industries embrace technology and seamlessly automate their business operations without experiencing any cyber-attack. We're recognized for our top-notch Cyber Security services, industrial automation, and engineering consultation services.



In addition, we also offer various other services like industrial Cyber Security services, industrial control systems, digital transformation services, engineering consulting services, and more. 

Feel free to get in touch with our experienced and qualified team of engineers, AI specialists, and Cyber Security professionals to learn more about our services and solutions.

---