Operational Technology (OT) - Introduction



Global evolution of industrial transformation, manufacturing and industry 4.0 has resulted in rapid growth and implementation of Operational Technology (OT) to advance business processes and facilitate workforce automation.

According to Gartner, a leading research and advisory company, OT is a system of hardware and software that monitors industrial equipment and processes to cause or detect a change. 
Unlike traditional IT systems, OT deals with software and hardware that focuses on digital systems that control devices, infrastructure, physical processes, and events.
Some examples of OT include Human-Machine Interface (HMI), SCADA (Supervisory Control and Data Acquisition), DCS (Distributed Control Systems), IAS (Industrial Automation System), and PLC (Programmable Logic Controller).

OT/IT Convergence
Previously, information technology and operational technology were regarded as two independent paradigms. However, with the advent of industry 4.0 and technical advancements in IoT, the two disciplines have now converged to advance industrial processes. The convergence of IT and OT offers greater productivity and efficacy in industrial processes. 
Benefits of Operational Technology for Industries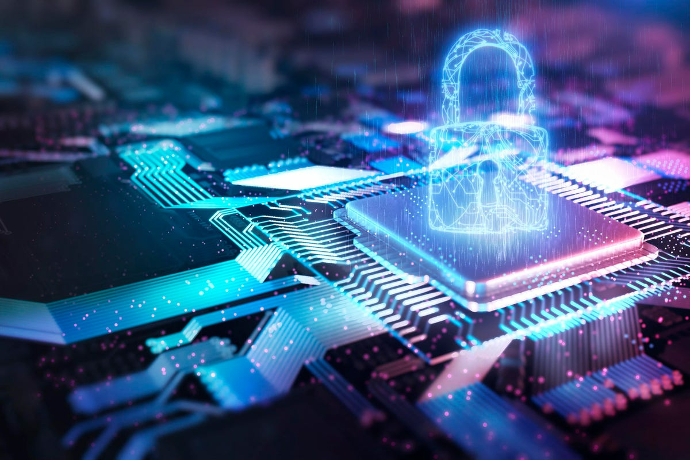 Below are some of the numerous benefits of OT for businesses
Cost-effectiveness
Converging OT systems with information technology can optimize resources, device management, and energy. If IT and OT infrastructure are unified, businesses will acquire greater control while maintaining minimum devices to secure operations.
The integration of single-function devices in industrial manufacturing processes can help businesses reduce costs and mitigate data center and real estate investments.   
Flexibility 
Fusion of OT and IT, allows organizations to acquire real-time data and key performance indicators (KPI). This enables  companies to drive increased efficiency and performance. They can acquire accurate predictions regarding operations, processes, defects in equipment s, and plan production schedules accordingly. 
Predictive Maintenance
Use of OT in industrial processes can help organizations promptly meet their business objectives and increase operational standards. OT devices can be incorporated with patch management programs to keep them updated and ensure that devices are operating according to the latest BIOS and firmware.
It also allows companies to perform centralized asset tracking and real-time monitoring. The multi-purpose operability of devices provides an effective user experience through utilizing predictive maintenance.
Security
Cyber Security and Physical Security were once regarded as two separate security domains. With the deployment of OT technology, however, industries can incorporate IT security systems into their Cyber Security approach and increase OT visibility. OT visibility can mitigate system failure and ensure protection against attacks.
Operational Technology— is it safe for businesses?
Let's have a look at the cyber threat landscape for businesses that employ OT.
Malware
Malware refers to malicious software that causes harm to a network or system. It plays a significant role in targeted attacks on a company's operational technology environment. 
A recent example of malware is TRITON—an ICS malware deployed against a Saudi Arabian petrochemical facility—targeting the SIS (Safety Instrumented Systems) of the company. With this malware, attackers acquired access to the SIS and the ability to alter the functionality of the system. The malware was detected on time, otherwise, it could have resulted in a toxic gas explosion.
Malware is, therefore, a significant threat that can be used to damage assets in the OT environment. However, with adequate industrial control services, businesses can reduce malware risks.
Internet-exposed Assets
After the advent of Industry 4.0, numerous businesses started using industrial control system devices that are connected to the internet, this led to an exposure of these devices to attacks. Typically, systems like Remote Terminal Unit (RTU) or Programmable Logic Controller (PLC) come with weak or no authentication. These allow attackers to gain access to a company's OT system easily.
Attackers use search engines like Shodan to identify a company's Internet-exposed assets and collect sensitive information including their IP addresses, services, and ports. This information can be used for attacking the OT environment of a company. A hacker attempted to change the chemical composition of a water treatment plant in Florida which was consumed by nearly 15,000 residents. However, a supervisor tracked the concentration changes from their computer and fixed the issue.
This incident supports the claim that using OT systems, itself, is not a big issue if companies employ reliable security systems to protect their OT environment. For securing the OT assets, businesses need to acquire complete knowledge about their attack surface and gain control over the access systems.
OT Security Strategy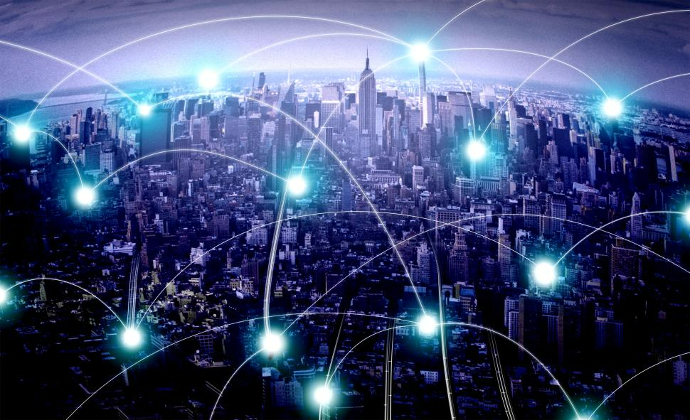 To ensure complete protection against cyber-attacks, a company must perform a thorough assessment of their devices and security practices. 
Cyber Asset Inventory
Companies should have an up-to-date inventory of all OT cyber assets, including critical configuration profiles to ensure monitoring of change and enable vulnerability management.
Data Collection
First, a company needs to identify vulnerable devices through manual and automated research methods.
Data Analysis
The organization must analyze the collected information and launch an OT framework according to industry standards.
Projection
This step involves the configuration of unauthenticated devices and limiting the access control system. This step also includes the development and deployment of adequate firmware to acquire timely alerts related to operational issues.
Risk Assessment
This step involves complete documentation of the IT/OT assets including but not limited to a device's firmware, IP, manufacturers, and formulation of conceivable recovery plans against any critical risks.
Procedure Audit
Involves reviewing and auditing OT Cyber Security policies. After that, a company deploys proper segmentation by using technological methods.
Establish Audit and Review Cycles
Here a company has to compare the current OT Cyber Security state with former audits. After which they can develop audits and review cycles accordingly.
Secure Your Industrial Control System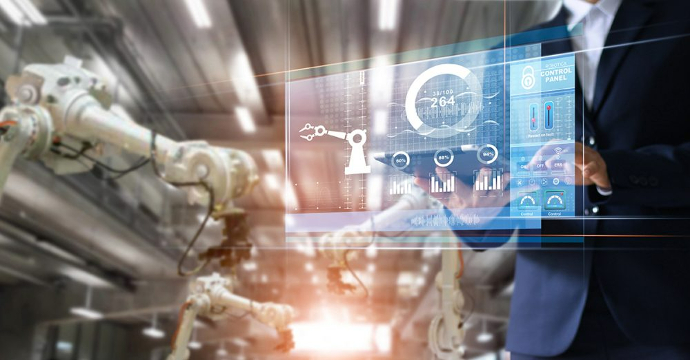 Securely Automate Your Industrial Operations with Dexcent
If you're new to the world of industrial automation digitalization, or Cyber Security, you need to be mindful of the Cyber Security threat landscape in Canada.

At Dexcent, we help industries embrace technology and seamlessly automate their business operations without experiencing any cyber-attack. We're recognized for our top-notch Cyber Security services, industrial automation, and engineering consultation services. In addition, we also offer various other services like industrial Cyber Security services, industrial control systems, digital transformation services, engineering consulting services, and more. 


Feel free to get in touch with our experienced and qualified team of engineers, AI specialists, and Cyber Security professionals to learn more about our services and solutions. Be sure to sign up for our upcoming Cyber Security Workshop using the link below.
https://resources.dexcent.com/cyber-security-workshop
---