Introduction
The most important goals of the industry are to manage costs, make the most of existing industrial assets, and improve the up-time. Whether you're from an oil and gas company or a manufacturing company, or deploy industrial automation in your business operations, you need
effective tools to improve industrial control
and improve the speed of your industrial operations without compromising the safety and security of employees, important assets, and confidential data.
By leveraging the blend of machine learning (ML), robotics, and artificial intelligence (AI), you can make on-site maintenance more secure, seamless, and secure. Automation reduces the risk of human error and security attacks. Research by
Global Data
indicates that within the past couple of industries, more than ever companies, especially from the oil and gas sector have been posting and advertising job vacancies for AI and robotics professionals, with a special focus on the candidates' expertise, knowledge, and education related to AI.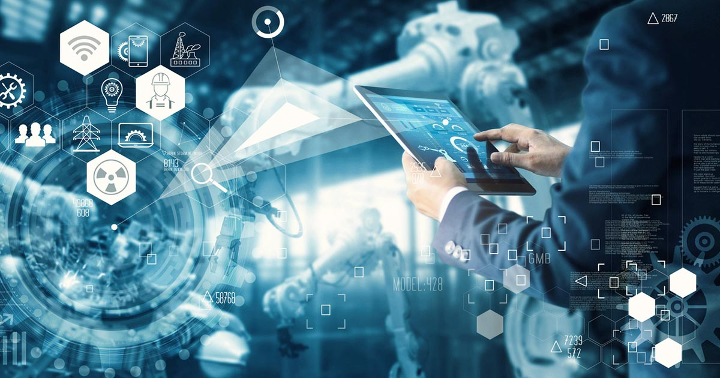 How Automation is Enhancing Industrial Operations
Industrial infrastructure protection is a multi-layered process and an exceptionally complex and hefty task. You need to leverage several tools to manage industrial operations and monitor devices to protect corporate IT and ICS. 
Cyber Security practices help industries in timely detection and elimination of cyber threats to endpoints and protect the network from cyber-attacks. If your industrial site is based on complex automation and control systems, Cyber Security practices can help you protect them from deliberate attacks and accidental failures. 
Dedicated Cyber Security tools help industries monitor minor and major glitches in performance indicators and provide deep insights to all cyber assets and traffic on your process control networks. Since OT systems are highly complex, configuring each component of the system manually can be considerably harder and lead to errors and mismanagement. To ensure maximum protection, you need to develop and implement a Cyber Security plan.
Manufacturing
Remote operations and robots enable

manufacturing companies

to reduce their workforce, thus enabling them to reduce business costs. The risk of human error is also reduced, which means manufacturers can increase their production quantities with no compromise on their product quality.



Administration




Establishing a cloud infrastructure and remote access solution helps businesses closely monitor their employees' performance and keep them productive, regardless of where they're working from.



Analytics




ML and AI systems help industries create predictive models to analyze their systems and operations, automate the supply chain and make future forecasts. 

Customer Support




Businesses can improve their customer services by using AI bots for effective communication. These chatbots can promptly respond to their clients' queries and engage with them while routing their requests to the relevant departments of the company. 

Data Collection




Robotic process automation helps organizations save their employees' time and effort and reduce labor work by automating repetitive tasks. The work by capturing data from service requests, orders, and invoices. Cyber Security Managed Service Providers can greatly improve their capabilities by leveraging AI to filter out notifications regarding Cyber Security incidents.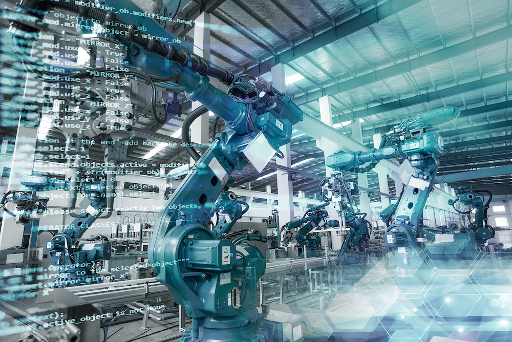 Four Ways Industrial Automation Influences Industries
1. Improved Safety
Whether you automate your upstream or downstream process, it will help you reduce the workload of your employees by offering them relief from repetitive and ergonomically difficult tasks. This will eventually boost their productivity and ensure their safety. In addition to helping you secure your workforce's occupational health and safety rights, automation also helps you improve efficiency and ensure a high-consistent quality of your end-product. 
2. Increase Productivity
Automating your industrial processes will help you become more flexible, agile, and efficient. It enables you to seamlessly adapt to emerging technologies and cutting-edge operating environments. Automated processes are faster, more efficient, and secure. They help you save labor costs, make effective workstation enhancements and seamlessly integrate new automated processes into your existing workflow. 
3. Improved Monitoring and Control
Complex industrial processes such as plating (in oil & gas companies) require high precision, skill, accuracy, and consistency. Automation also helps in diagnostics, inspections, and monitoring and control. For example, If we look at oil and gas companies, they often need to inspect mining fields in remote areas that are inaccessible for humans. They can deploy unmanned drones to monitor and help in the inspection. Since these vehicles are remotely controllable, there's no need of hiring skilled pilots.

Automation also improves process traceability and data reporting and monitoring. With the help of unmanned vehicles and underwater vehicles, industries can also detect attacks and vulnerabilities. Companies can even use sensors to detect minor changes in seismic activity, and ocean and atmospheric levels. Real-time prediction of weather conditions like hurricanes and earthquakes helps industries take adequate precautionary measures. 
4. Reduce Turnaround Time
Automating the industrial processes allows the operators to acquire greater control over the production process, mitigate shipping costs and scheduling issues. It allows industries to achieve a fast turnaround time with no compromise on the quality of their products. Poor turnaround time is mainly caused because of flaws in workflow management, documentation, and transparency, human error, lack of communication, and efficiency mismeasurements. When industries automate these processes, their turnaround time also improves. 
Securely Automate Your Industrial Operations with Dexcent

If you're new to the world of industrial automation digitalization, or Cyber Security, you need to be mindful of the Cyber Security threat landscape in Canada. At Dexcent, we help industries embrace technology and seamlessly automate their business operations without experiencing any cyber-attack. We're recognized for our top-notch Cyber Security services, industrial automation, and engineering consultation services.


In addition, we also offer various other services like industrial Cyber Security services, industrial control systems, digital transformation services, engineering consulting services, and more. 
Feel free to get in touch with our experienced and qualified team of engineers, AI specialists, and Cyber Security professionals to learn more about our services and solutions.
---