According to statistics, the average cost of data breaches in Canada in 2021 has increased by about half a million from 2020. It's estimated to be  $6.75 million per incident and if industries don't take any critical measures to improve their Cyber Security infrastructure, these figures can upsurge even faster. 

As technological developments continue to surge, hackers are also becoming more sophisticated in their attack methods. Whether it's the oil and gas industries, energy and water companies or retail centers, and financial service providers, all the infrastructure sectors in Canada, are facing massive Cyber Security threats.

Cyber Security Threat Landscape in Canada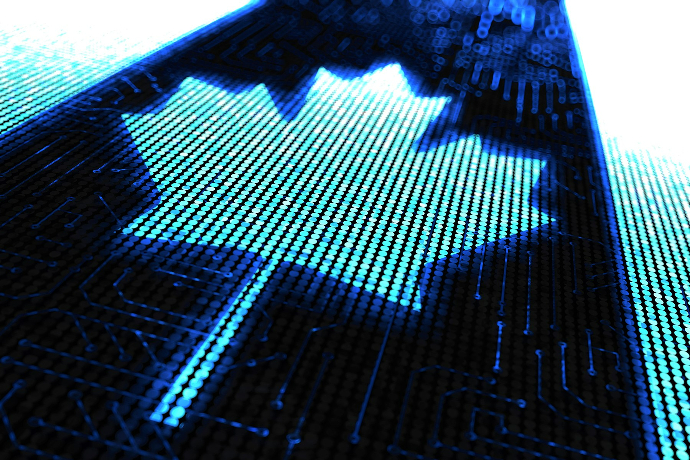 According to the 2020 Cyberthreat Defense Report (CDR), almost 78% of Canadian industries encountered at least one cyber-attack within a year. The figure amounted to 85.7% in 2021. As cybercrimes continue to increase, you might expect the average spend on security to increase as well. However, a study on the matter, reveals that the average spend of Canadian companies decreased from 12.1% in 2020 to 11.1% in 2021. 
Another report by Financial Post indicates that Canada's construction, manufacturing, healthcare, and finance companies have become a popular target for cybercriminals. 
Considering these statistics, we can safely assume that the massive digital transformation of OT (operational technology), and the infusion of OT with IT in several Canadian industries, has provided cybercriminals new opportunities to access their OT systems and disrupt them by interfering with the computing power and the connectivity of OT devices in a network. From resource extraction to manufacturing to natural gas, electricity, and water industries, all major industries in Canada today heavily rely on OT for automating their industrial processes.
Key Components of Industrial Control System Protection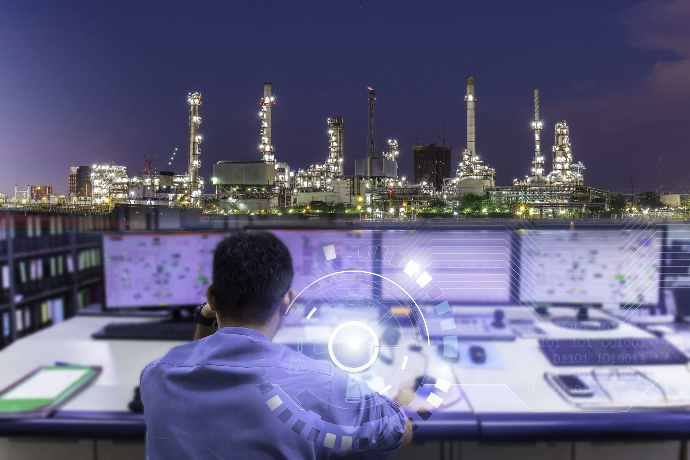 Let's look at the most fundamental aspects of industrial control system Cyber Security, amid the unprecedented rise in Cyber Security threats and cybercrimes worldwide. 
Visibility
While connecting your industrial systems and devices, don't neglect their visibility. That is to say, you need to keep an updated inventory of all your interconnected devices for maximum security. You should be able to keep a check on every component of your OT environment. 
Industries should review and update their network diagrams and OT asset inventory to ensure that all their firmware and software are properly documented. They need to categorize each asset according to its importance and security risk. 
Deep insight into OT network traffic will enable detection of anomalous or threat traffic, allowing remediation action to prevent outages or major damage to the process control environment that could affect lives.  
Reliable Configuration
When you're familiar with each device and system in your environment, you need to ensure that every component of the system is operational and securely configured at the onset. To mitigate the risk of cyber-attack, look for any misconfigurations in the system and address them as soon as possible. 


All large and small-scale industries should develop an OT Cyber Security program and ensure that it's implemented throughout their industrial control system. This OT Cyber Security program should include patching, network segmentation, multi factor authentication, malware protection, forensic tools,  physical security, and post-infection detection. Industrialists should leverage their OT stakeholders, technologies, and systems and their existing IT security program to enhance OT Cyber Security.
Vulnerability Management 
Minor flaws in your OT system can provide an attacker a gateway to acquire access and gain control of your OT environment. To ensure optimum security, you need to address vulnerabilities in your industrial control system network.
Developing and implementing an OT vulnerability management program can help industrialists stay on top of the rapidly evolving threat landscape and monitor updates from Canadian Center for Cyber Security or other similar sources of vulnerability information.
Incident Response
Regardless of how strong your Cyber Security approach is, you still need to have an adequate plan for unforeseen cyber-attacks and incidents. Planning the response amid the crises can lead to adverse consequences. You need to prepare a plan including the details, such as who should be involved, how you'll communicate information, and important technical tools to evaluate the extent of the attack, log data from the involved OT systems, and access change detection data.
Your incident response plan must include details regarding OT vendor contacts, tabletop cyber-attack exercises, backup verification (to ensure they're secure and operational), and safety.
If oil and gas industries pay attention to these details, they can mitigate the chances of unexpected plant sabotages, plant shutdown, undetected spills, facility terrorism, product disruption, utility interruption, and hydrocarbon installation terrorism.

Securely Automate Your Industrial Operations with Dexcent
If you're new to the world of industrial automation digitalization, or Cyber Security, you need to be mindful of the Cyber Security threat landscape in Canada. At Dexcent, we help industries embrace technology and seamlessly automate their business operations without experiencing any cyber-attack. We're recognized for our top-notch Cyber Security services, industrial automation, and engineering consultation services.



In addition, we also offer various other services like industrial Cyber Security services, industrial control systems, digital transformation services, engineering consulting services, and more. 

Feel free to get in touch with our experienced and qualified team of engineers, AI specialists, and Cyber Security professionals to learn more about our services and solutions. Be sure to sign up for our upcoming Cyber Security Workshop using the link below.

https://resources.dexcent.com/cyber-security-workshop

---