Introduction
Courtesy of the unprecedented technological developments that took place in the past couple of years, industrial operations have become tremendously easier, and industrial control has become more convenient than ever. On the flip side, however, these technological advancements have also made threat actors more creative and innovative — eventually increasing the risk of Cyber Security attacks and Ransomware. If you want to prevent Cyber Security attacks in your industry, here are some tips for you.


Cyber-resilience Governance
Every industrial setup should establish a Cyber Security governance model to ensure all-time monitoring of the company's OT, IT systems, physical security, digital transformation, environmental safety, and interoperability of the industrial systems within the organization. They should focus on establishing a collaborative relationship between their OT, IT, and physical security functions and ensure that their cyber-resilience governance model aligns with the environment ecosystem and threat landscape.
Holistic Risk-management Approach 
Every manufacturing company and oil and gas industry should integrate Cyber Security in all aspects of their supply chain, from IT assets to heavy machinery and equipment connected via OT control systems. Industries also need to establish security by design, resilience by design culture and should ensure that their management team is complying with the same standards while documenting the progress. They need to make sure that all the cyber risks are proactively evaluated and embedded and managed in all business aspects in terms of design; adding funding and personnel for the establishment of an adequate Cyber Security governance system within the organization. 
Collaborative Approach for Effective Oversight
If you're an industrialist or belong to the board of directors in your industry, you should formulate an effective plan to communicate potential Cyber Security risks to the relevant parties and empower your management to promote a collaborative culture within the industry of effective monitoring of industrial OT, IT and physical security.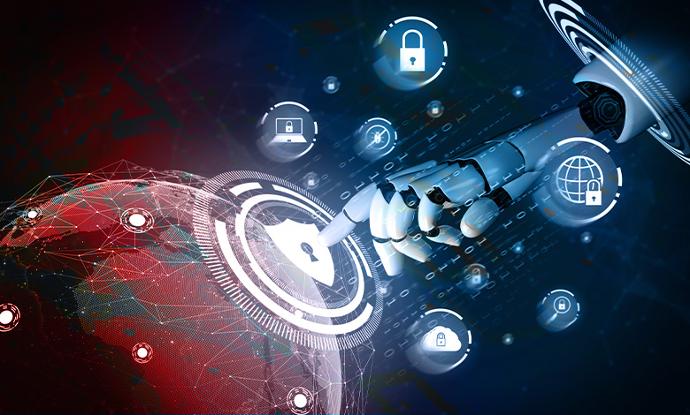 Securely Automate Your Industrial Operations with Dexcent




If you're new to the world of industrial automation digitalization, or Cyber Security, you need to be mindful of the Cyber Security threat landscape in Canada. At Dexcent, we help industries embrace technology and seamlessly automate their business operations without experiencing any cyber-attack. We're recognized for our top-notch Cyber Security services, industrial automation, and engineering consultation services.



In addition, we also offer various other services like industrial Cyber Security services, industrial control systems, digital transformation services, engineering consulting services, and more. 

Feel free to get in touch with our experienced and qualified team of engineers, AI specialists, and Cyber Security professionals to learn more about our services and solutions.
---