Convergence of operational technology (OT) and traditional information technology systems (IT) is the most influential innovation that impacts industrial control systems. OT refers to the computing systems used to control and manage industrial operations. Industrial control systems are an important aspect of the OT domain. 

However, introducing modern operational technology, OT/IT convergence, and industrial automation brings new challenges for industries. Cyber Security has become a serious challenge for organizations across the globe. According to a report by Kaspersky Labs, over 40% of ICS computers were attacked by malicious software in the first half of 2018, and the trend is only going upwards. 
Therefore, many industrial entities seek the help of external ICS Cyber Security services that can ensure the safety and security of their systems. These systems are critical to seamless industrial operations. Let's look at some of the benefits of secure OT/ICS automation. 
Productivity 
The most beneficial aspect of having a secure automated system is that it allows continuity in operations and the ability for round-the-clock operations. There is no need for constant monitoring as the system is configured to operate at optimal conditions. ICS automation allows for greater productivity which directly impacts revenues. Organizations should implement such systems to ensure operational efficacies and streamlined workflows. 
Quality 
Following productivity, OT/ICS automation ensures greater quality and homogeneity of products. Automated control and monitoring at different stages of operations eliminates human intervention, reducing the risks of errors and improving product quality. The performance remains the same even after hours of continuous usage.  
Consistency 
Apart from quality, OT/ICS automation also ensures greater consistency in operational processes. Your automated machines will work constantly and continuously, providing greater durability, stability and solidity in your operational workflows. Consistency is key in meeting tight delivery schedules, and having an automated system ensures that you can meet your deadlines more frequently.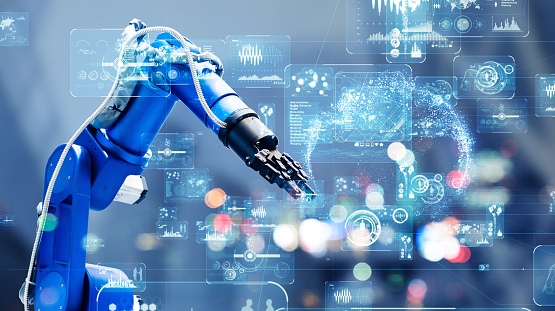 Better Utilization of Resources 
OT/ICS automation also helps businesses to utilize their resources more efficiently. Automation takes care of all repetitive and mundane tasks and lets your employees focus on more value-added tasks. Their skills might be better suited to processes that require high technical expertise. 

Automating such business processes will free up these valuable resources, and you can redirect their skills to more specialized tasks. They'll feel valued and appreciated and will enjoy their work. You'll also save a lot of money because you wouldn't have to hire more resources to carry out tasks that can be easily automated. 
OT/ICS automation is the name of the game these days, and your business must have the appropriate software, methodologies and systems in place that help In digitalization. If you don't have the necessary expertise, consider engaging with industrial automation companies that can implement robust OT/ICS automation strategies, ensuring streamlined and productive industrial processes. 
Satisfied Customers
Productivity, quality, consistent workflows, efficient utilization of resources, and prompt production will ultimately result in happy customers. Consumer satisfaction should always be prioritized regardless of the industry you operate. OT/ICS automation at different stages of production ensures better quality products, improving your customer satisfaction metric. 

Apart from the production process, you can incorporate technology to improve customer interaction. Technology that automatically responds to customer calls, provides prompt order information or status and answers queries. Such technology can reassure your customers that their orders are on their way.  Automated self-service can work wonders in an environment where phones are buzzing non-stop. 
Having said that, there is also a greater need to implement a safe and secure automation system. The last thing you'd want is to have vulnerabilities in your control and IT infrastructure easily targeted by hackers. You don't want to pay ridiculous amounts of money in ransomware due to a data breach. 

Customers can lose trust in your business process because of such attacks, and your revenues and reputation are likely to dwindle. Consult with an OT Cyber Security consultant who can assist in the implementation of a safe, secure system. 
Get Started with Dexcent 
If you're looking for an industrial automation service provider that can help you automate your business processes, check out the products and services provided by Dexcent Inc. We are experts in providing digital transformation services and industrial consulting engineering that'll help your business elevate to new heights. They have helped create customized solutions for clients of multiple industries globally.  

Our service includes analytics and information, Cyber Security and infrastructure, control system engineering, and managed industrial operations. Their automation and engineering service team will have the perfect solution for you no matter the problem. 

Be sure to also sign up for our upcoming complimentary Cyber Security Workshop.
---