Industrial Cyber Security - Network Visibility Workshop

Improving a plant or facility's security operation requires strategic investments in technical innovation and expert knowledge in identifying weakness. Hence, Dexcent's experienced consultants offer to conduct a TWO-PART WORKSHOP reviewing your OT Network Cyber Security Architecture (OT network design and current cyber security controls in place).
WHY REGISTER? These workshops will help you to identify weaknesses in the OT process, people, and technology environments that can be exploited by cyber threat actors.
It will help you build or update your strategic roadmaps and plans to mature and improve your Cyber Security capabilities and defensibility, reducing operational risk, while maintaining safe and highly available production capabilities. Since these workshops are private, custom based offerings, our trusted and professional services would ensure that your information and our deliverables would be protected under appropriate dually executed Confidentiality or Non-Disclosure Agreements (NDAs).
---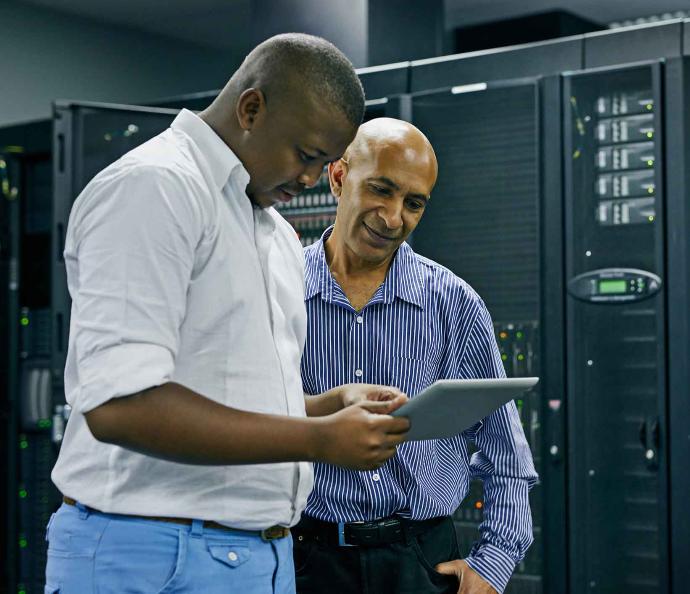 Industrial Cyber Security Network Visibility Workshop - Insights to Assets & Threats with Dexcent's OT Security Experts
Facilitator: Gerrit Nel, Industrial Cyber Security Expert Consultant
Gerrit Nel, has over 45 years of IT experience of which the last 21 years are focused on delivering Information and Cyber Security management consulting services and solutions to clients. The last 3 years specifically are focused on Industrial companies and their needs for Cyber Security and Infrastructure support for OT and Industrial Control Systems (ICS) environments.
Gerrit and his team have a successful track record of assisting clients to reduce impact of threats to the business and meet compliance requirements through proactive management of information security risk in a controlled manner.
During these workshops, you will learn about:
Part 1: Network visibility, identifying your weaknesses (2 - 4 hours)
Network segmentation controls (review layered network model and using firewalls and other zoning delimitation mechanisms)

Network traffic analysis capabilities (traffic flows analysis and visualization)

Threat detection controls in place (perimeter defences, intrusion detection, protocol errors/deviations, and anomalous traffic monitoring)
Part 2: Managing your weakness (Think, Automation, Secure) (2 – 4 hours)
OT network attached cyber assets management

Cyber assets vulnerability management

Patch Management

Threat detection and response

Remote access and external file transfer controls

Conclusions and recommendations
Benefits to you
Experienced consultants review and recommend practical improvements to improve your Cyber Security defensibility

You are challenged with industry insight knowledge to validate your capabilities strengths and weaknesses

High priority remediation actions can be identified and may need deeper dive assessment or evaluation activities to be considered and performed

External expert reviews and recommendations help validate and support your plans to execute on your roadmap (in support for budget and resources requests)
REGISTER TODAY AND TAKE ADVANTAGE OF OUR TWO-PART WORKSHOP SERIES.